jSPINE
jSPINE implementiert das Smart Premises Interoperable Neutral-Message Exchange (SPINE) in Java. Dies beinhaltet die Daten- und Transportschicht von EEBus. Unsere Bibliotheken bieten eine einfach zu nutzende API an, dessen Javadoc im Unerkapitel veröffentlicht ist.
Dieser Artikel
bietet eine umfassende Einführung in jSPINE sowie ein vereinfachtes Beispiel des EEBus Use Cases EVSE Commissioning and Configuration.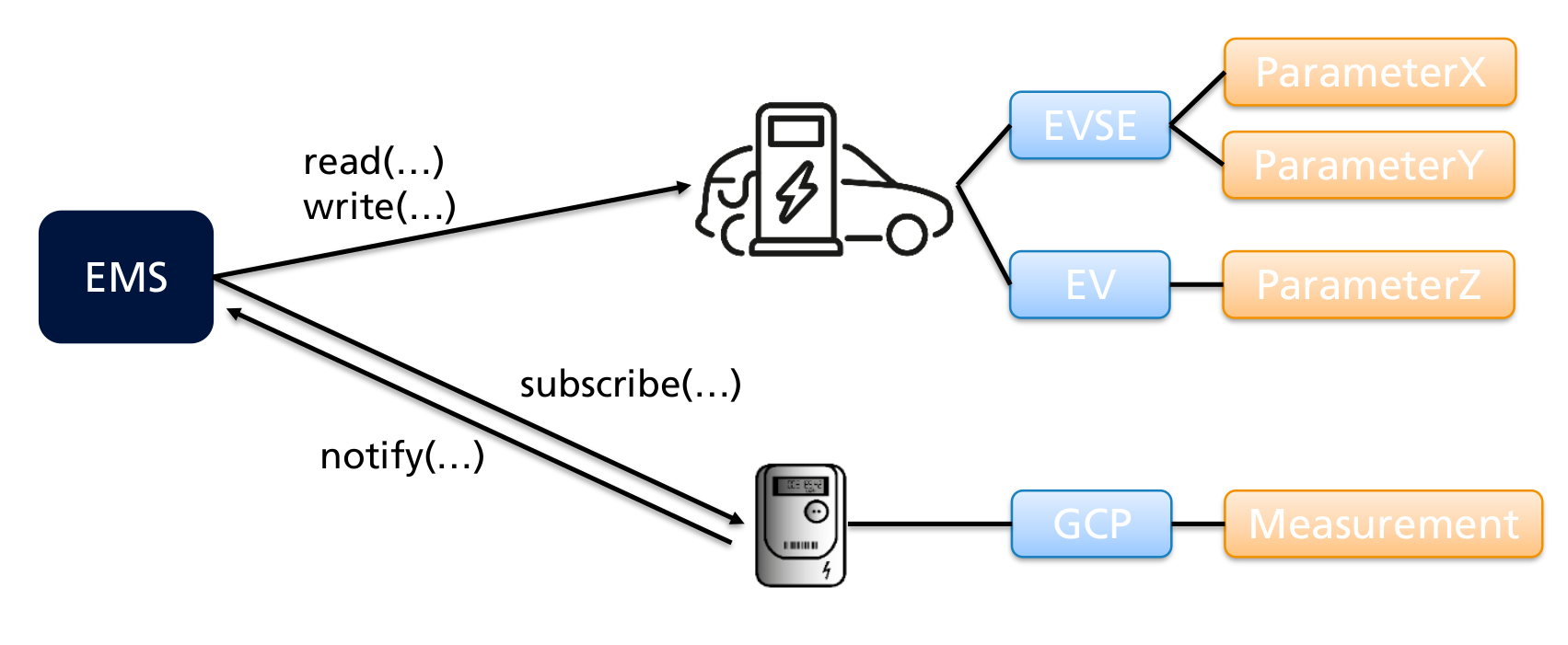 Release 1.0.0
supports SPINE v1.1.1
Acknowledgments
All message types like Read, Reply, Write, Notify, Call, Result
FeaturePermission

Binding and Subscription with access control

DetailedDiscovery
UseCaseDiscovery
Bitte
kontaktieren
Sie uns, wenn Sie Fragen zur Implementierung oder den angebotenen Dienstleistungen haben.